For the 15th Creative Challenge - Waterfall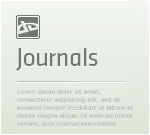 Creative Art Challenge #15 WaterfallCreative Art Challenge

:bulletred:Creative Challenge #1 - Clean
:bulletred:Creative Challenge #2 - Christmas
:bulletred:Creative Challenge #3 - Gateway
:bulletred:Creative Challenge #4 - Cold
:bulletred:Creative Challenge #5 - Scotland
:bulletred:Creative Challenge #6 - Froud Fae
:bulletred:Creative Challenge #7 - Daenerys
:bulletred:Creative Challenge #8 - Link
:bulletred:Creative Challenge #9 - Secret
:bulletred:Creative Challenge #10 - Paper
:bulletred:Creative Challenge #11 - Cardinal
:bulletred:Creative Challenge #12 - Doorway
:bulletred:Creative Challenge #13 - Dark Jazz
:bulletred:Creative Challenge #14 - WT
For extra awesome points, I ended up meeting the 'Double rainbow' guy a few days later at VidCon.
My Stock rules are in this journal- [link]
Read them before using this stock.
By downloading and/or using this stock, you are agreeing to comply with my rules.
Download for full sized images
FAQ #217:
What are "Stock and Resources" and can I use them in my submissions?
My Website