Watch
For the 15th Creative Challenge - Waterfall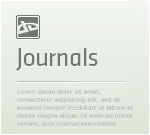 Creative Art Challenge #15 WaterfallCreative Art Challenge

:bulletred:Creative Challenge #1 - Clean
:bulletred:Creative Challenge #2 - Christmas
:bulletred:Creative Challenge #3 - Gateway
:bulletred:Creative Challenge #4 - Cold
:bulletred:Creative Challenge #5 - Scotland
:bulletred:Creative Challenge #6 - Froud Fae
:bulletred:Creative Challenge #7 - Daenerys
:bulletred:Creative Challenge #8 - Link
:bulletred:Creative Challenge #9 - Secret
:bulletred:Creative Challenge #10 - Paper
:bulletred:Creative Challenge #11 - Cardinal
:bulletred:Creative Challenge #12 - Doorway
:bulletred:Creative Challenge #13 - Dark Jazz
:bulletred:Creative Challenge #14 - WT
For extra awesome points, I ended up meeting the 'Double rainbow' guy a few days later at VidCon.
My Stock rules are in this journal- [link]
Read them before using this stock.
By downloading and/or using this stock, you are agreeing to comply with my rules.
Download for full sized images
FAQ #217:
What are "Stock and Resources" and can I use them in my submissions?
My Website

The subject is really interesting. In particular i love so much the light and color. The raimbow and its reflection are so good. The composition is very well made and the waterfall is good catched and the separation grass - raimbow - reflection is nice and divide curiously the photo in four part.
For me the unique element that i like not to much it the water or rather the stasis of that. In my opinion greater fluidity and movement would have made the shot really perfect in every way but is only my point of view! Anyway is very good subject and i like so much that shot!
The Artist thought this was FAIR
2 out of 2 deviants thought this was fair.