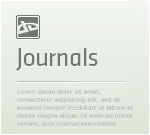 Creative Challenge #5 - ScotlandCreative Art Challenge

:bulletred:Creative Challenge #1 - Clean http://faestock.deviantart.com/journal/Creative-challenge-273892126
:bulletred:Creative Challenge #2 - Christmas http://faestock.deviantart.com/journal/Creative-challenge-2-Christmas-274342975
:bulletred:Creative Challenge #3 - Gateway http://faestock.deviantart.com/journal/Creative-challenge-3-Gateway-276771071
:bulletred:Creative Challenge #4 - Cold http://faestock.deviantart.com/journal/Creative-challenge-4-Cold-279655271


Challenge #5 - Scotland

:thumb283000698:

Deadline
Two weeks from today, Friday, 17th of February.
Every entry is accepted as
My Stock rules are in this journal- [link]
Read them before using this stock.
By downloading and/or using this stock, you are agreeing to comply with my rules.
Download for full sized images
FAQ #217:
What are "Stock Photos" and can I use "Stock Photos" in my submissions?

What a wonderful photo! Good exposure and framing with great movement in the water and the angle of the stream, capped by the quiet grace of the rolling fog on the distant mountains. Reminds me a bit of Jessie Rae's "Over the Sea" video. Beautiful atmosphere - you can almost hear the waters dancing over their rocky bed.

The only item I might have done differently is a slight cropping (~2") at the top and bottom to tighten the focus and ramp up the thrill a bit - then again, since it's stock, and never good to crop too tightly - leave that to the end-user.

Thanks for sharing some of the mystic beauty of Scotland!
The Artist thought this was FAIR
10 out of 11 deviants thought this was fair.
*Disclaimer: Opinions are like noses, everyone's got one (that's the polite version of the phrase!) and mine is given here only in what I hope is a helpful fashion. If I didn't like this image, I wouldn't be writing this*

You were very bold to use an ISO speed of 100, on one hand you avoid noise issues and give proper motion to the scene (something I'd have bungled) but on the other (and this might have been intended) it gives an almost 'painted' depiction of the scene. Did you play around with the f-stop to compensate at all? Composition wise this is fantastic, and the overall size of the image is going to be just what a photomanip user might seek.
The Artist thought this was FAIR
7 out of 8 deviants thought this was fair.